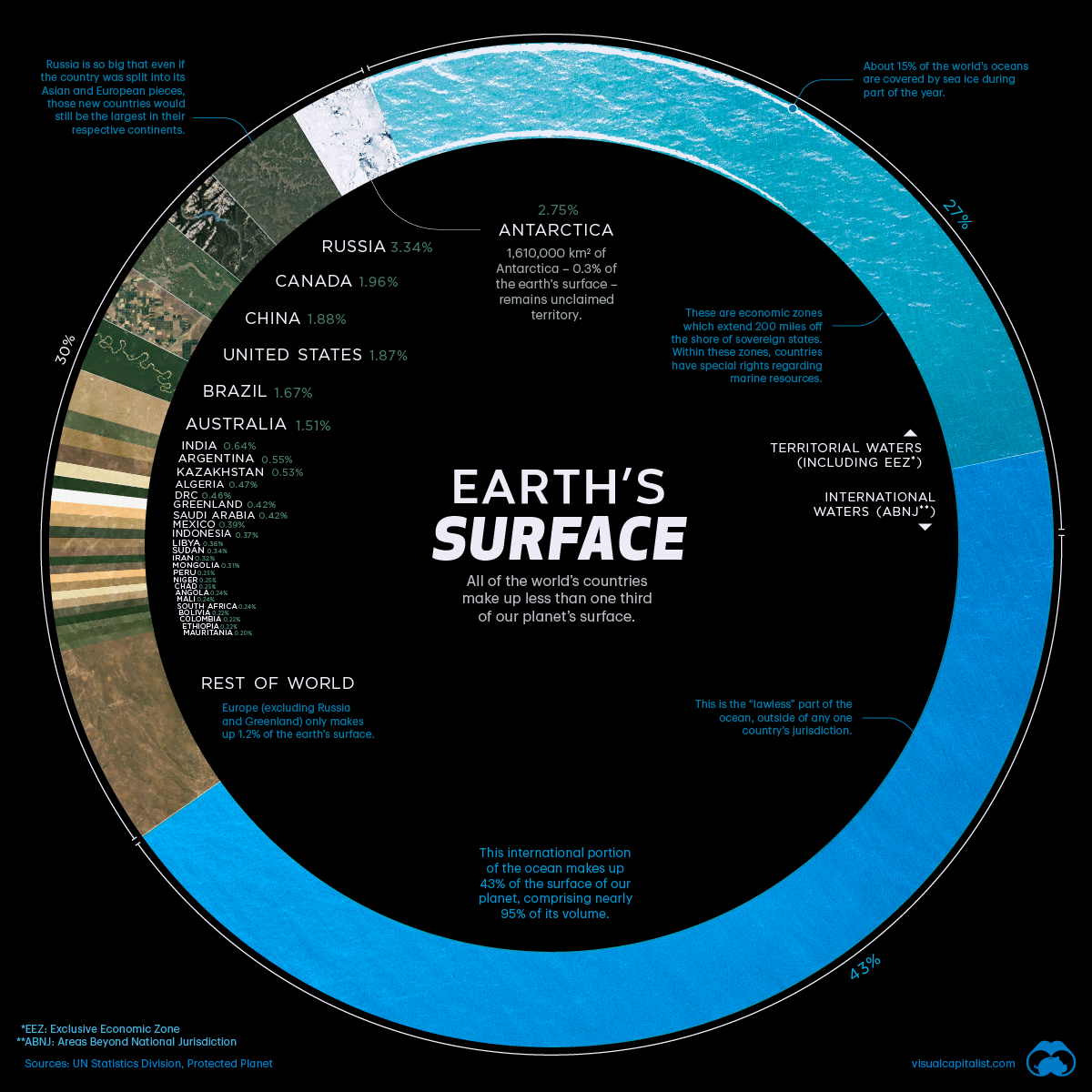 How the Tech Giants Make Their Billions
At a glance, it may seem like the world's biggest technology companies have a lot in common.
For starters, all five of the Big Tech companies (Amazon, Apple, Facebook, Microsoft, and Alphabet) have emerged as some of the most valuable publicly-traded companies in the world, with founders such as Jeff Bezos or Bill Gates sitting atop the global billionaire list.
These tech giants also have a consumer-facing aspect to their business that is front and center. With billions of people using their platforms globally, these companies leverage user data to tighten their grip even more on market share. At the same time, this data is a double-edged sword, as these same companies often find themselves in the crosshairs for mishandling personal information.
Finally, all of these companies have a similar origin story: they were founded or incubated on the fertile digital grounds of the West Coast. The company that has the weakest claim to such origins would be Facebook, but even it has been based in Silicon Valley since June 2004.
---
First published: March 29, 2019 (link)
Source files included: .ai, .eps, .pdf
Data source: Annual Report Filings, 2018

A full license grants you the permission to download and modify our visualization, and to re-publish it in most professional and personal use cases.
Licenses also give you permission to translate our visualizations into another language, provided that you also remove the Visual Capitalist branding.
| | |
| --- | --- |
| Type of License | Full License (1 Credit) |