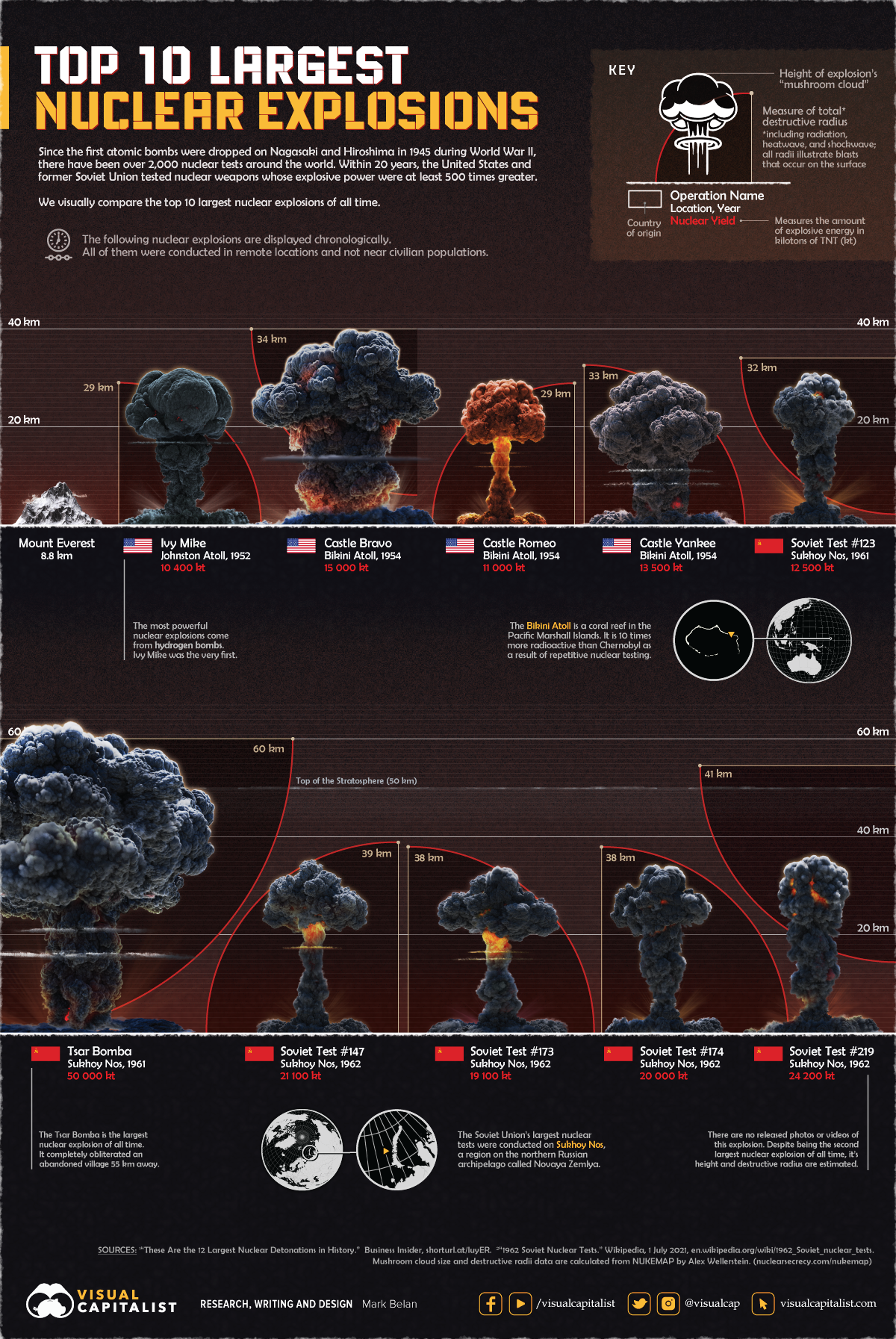 The Top 10 Largest Nuclear Explosions, Visualized
There have been over 2,000 nuclear tests since 1945. Here's a visual comparison of the top 10 largest nuclear explosions in history.
---
First published: May 13, 2022 (link)
Source files included: .ai, .eps, .pdf
Data source: Business Insider, Wikipedia & NUKEMAP by Alex Wellerstein

A full license grants you the permission to download and modify our visualization, and to re-publish it in most professional and personal use cases.
Licenses also give you permission to translate our visualizations into another language, provided that you also remove the Visual Capitalist branding.
| | |
| --- | --- |
| Type of License | Full License (1 Credit) |