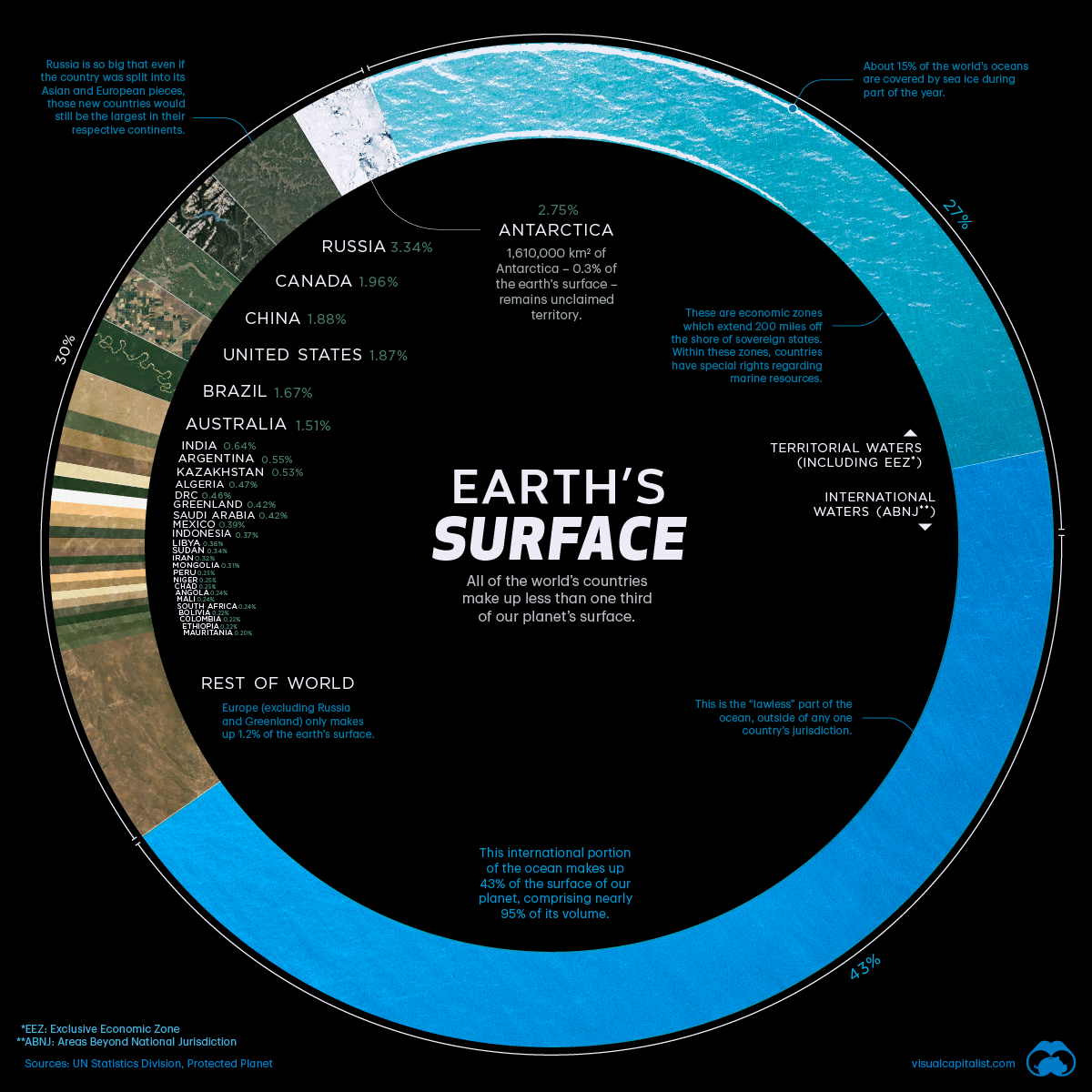 Visualizing Countries by Share of Earth's Surface
There are over 510 million square kilometers of area on the surface of Earth, but less than 30% of this is covered by land. The rest is water, in the form of vast oceans.
This visualization uses data primarily from the United Nations Statistics Division (UNSD) to rank the world's countries by their share of Earth's surface.
---
First published: January 23, 2021 (link)
Source files included: .ai, .eps, .pdf
Data source: UN Statistics Division, Protected Planet

A full license grants you the permission to download and modify our visualization, and to re-publish it in most professional and personal use cases.
Licenses also give you permission to translate our visualizations into another language, provided that you also remove the Visual Capitalist branding.
| | |
| --- | --- |
| Type of License | Full License (1 Credit) |