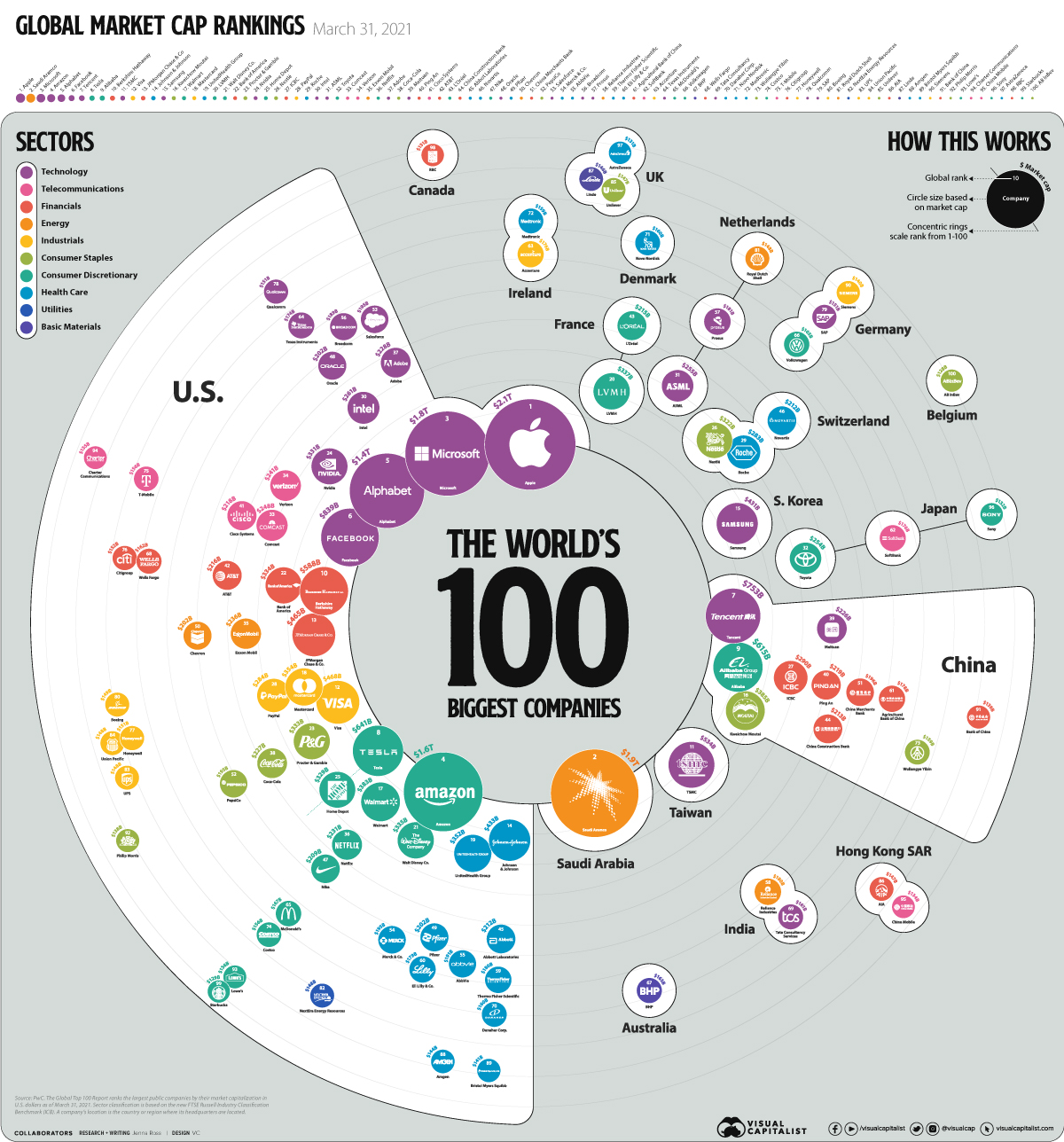 The Biggest Companies in the World in 2021
Since the COVID-19 crash, global equity markets have seen a strong recovery. The 100 biggest companies in the world were worth a record breaking $31.7 trillion as of March 31 2021, up 48% year-over-year. As a point of comparison, the combined GDP of the U.S. and China was $35.7 trillion in 2020.
In this graphic, we use PwC data to show the world's biggest businesses by market capitalization, as well as the countries and sectors they are from.
---
First published: June 8, 2021 (link)
Source files included: .ai, .eps .pdf
Data source: PwC

A full license grants you the permission to download and modify our visualization, and to re-publish it in most professional and personal use cases.
Licenses also give you permission to translate our visualizations into another language, provided that you also remove the Visual Capitalist branding.
| | |
| --- | --- |
| Type of License | Full License (1 Credit) |