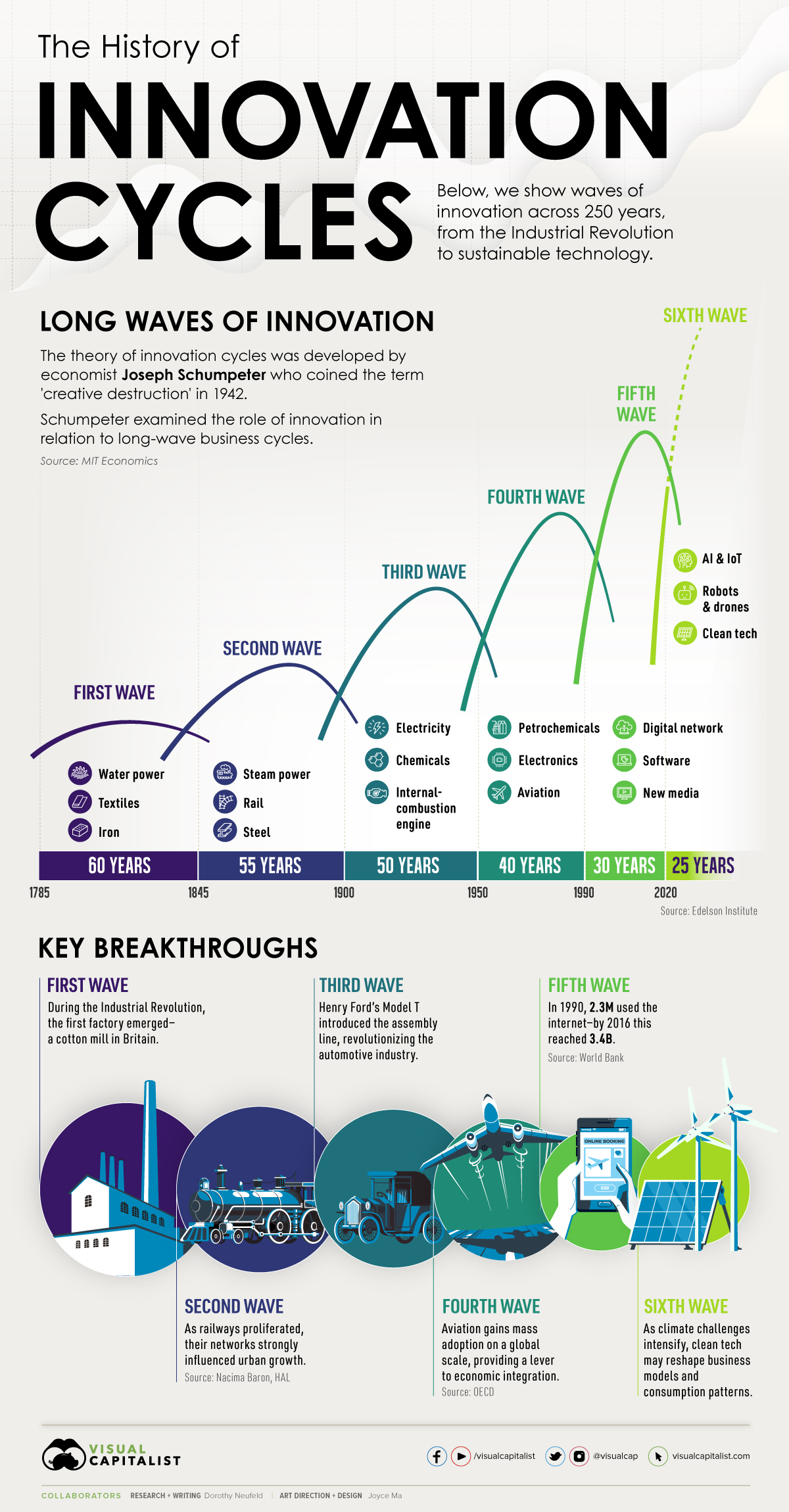 Long Waves: The History of Innovation Cycles
Creative destruction plays a key role in entrepreneurship and economic development.
Coined by economist Joseph Schumpeter in 1942, the theory of "creative destruction" suggests that business cycles operate under long waves of innovation. Specifically, as markets are disrupted, key clusters of industries have outsized effects on the economy.
Take the railway industry, for example. At the turn of the 19th century, railways completely reshaped urban demographics and trade. Similarly, the internet disrupted entire industries—from media to retail.
This infographic shows how innovation cycles have impacted economies since 1785, and what's next for the future.
---
First published: June 25, 2021 (link)
Source files included: .ai, .eps .pdf
Data source: Edelson Institute, MIT Economics, World Bank, Nacima Baron, HAL, OECD

A full license grants you the permission to download and modify our visualization, and to re-publish it in most professional and personal use cases.
Licenses also give you permission to translate our visualizations into another language, provided that you also remove the Visual Capitalist branding.
| | |
| --- | --- |
| Type of License | Full License (1 Credit) |