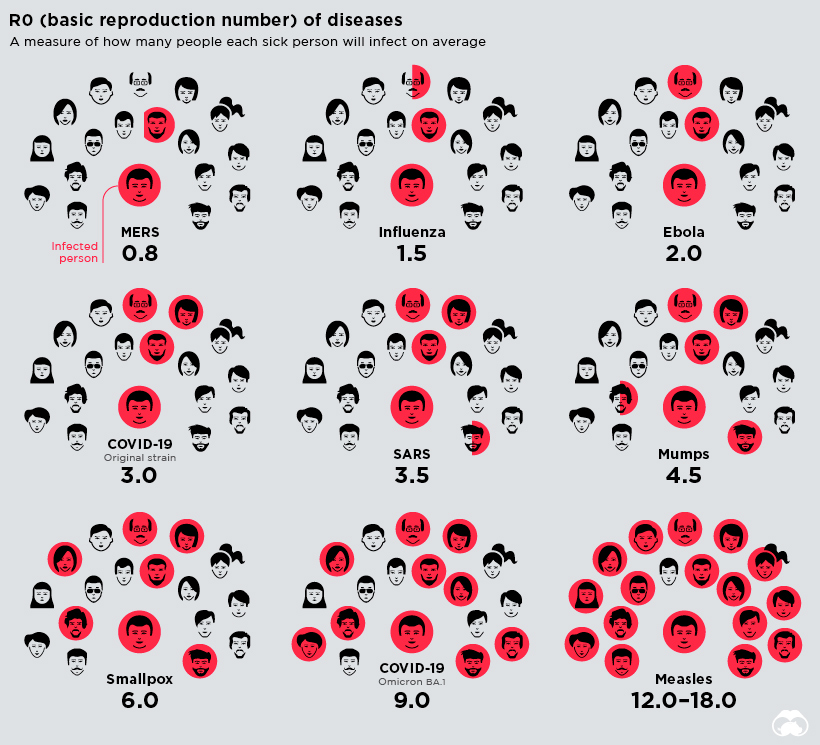 Super Combo Pack: The History of Pandemics
Special Offer: Three different Visual Capitalist visualizations that tie into the history of pandemics. This includes the following:
Infographic: Visualizing the History of Pandemics
Chart: The World's Deadliest Pandemics by Population Impact
Chart: Basic Production Number of Diseases
---
First published: March 14, 2020 (link)
Latest update: September 13, 2022
Source files included: .ai, .eps, .pdf
Data sources: CDC, WHO, BBC, Wikipedia, Historical records, Encyclopedia Britannica, Johns Hopkins University
A full license grants you the permission to download and modify our visualization, and to re-publish it in most professional and personal use cases.
Licenses also give you permission to translate our visualizations into another language, provided that you also remove the Visual Capitalist branding.
| | |
| --- | --- |
| Type of License | Full License (1 Credit) |